AN INITIATIVE UNDER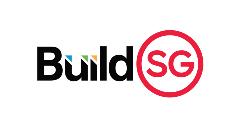 Designing a Safe and Resilient
Built Environment
The 10th Architecture & Building Services (ABS) 2024 is well positioned as an excellent marketing podium for the integrated built environment industry in Singapore and the ASEAN countries, with its focus on: Architecture & Design, Facilities Management and Safety & Security sectors
Targeting the ASEAN market, Architecture & Building Services 2024, ABS 2024 in short, is a long-standing trade exposition for all professionals and stakeholders in the built environment.
ABS 2024 is the premier one-stop meeting place for the built industry and a platform for establishing high-quality networking and business matching. Themed 'Designing a Safe and Resilient Built Environment', we aim to provide a real-time interactive and curated experience to connect sellers and buyers.
10,000 sqm
gross exhibition space
4,840 sqm
gross exhibition space
Conferences and Seminars
Gain exclusive knowledge from industry experts.
1-1 Business Meetings
Have meaningful, in-depth discussions with exhibitors and potential clients.
On-site Demonstrations
Discover how to benefit your brand through our on-site demonstrations!
Connect with Community
Movers and Shakers
Our networking events are perfect for business alliances, learning, and implementation strategies.
Special Events & Competitions
Catch our live events to keep up with modern innovations and trends.
Business Networking
Exchange information with each other in real time to share insights and challenges.
ASIA ARCHITECTURAL EXPO ALLIANCE PARTNERS
ARCHITECTURE & BUILDING SERVICES (ABS) 2023 X CIRCULAR CITIES SUMMIT (CCS) 1.0
Architecture & Building Services 2022 Goes Hybrid!
COVID-19 has changed the world's landscape and companies have been adapting and going digital. Similarly, the Architecture & Building Services (ABS) series has experimented with a hybrid platform in 2021, offering a 3-day physical exhibition and month-long virtual exhibitions. Approved as a "Safe Business Event" by the Multi-Ministries Taskforce, the ABS series will retain its hybrid format while striving to remain "the event" for the Architectural and Built Environment sectors.
Architecture & Design
Facilities Management
Safety & Security
Generate Quality Leads
With our regional audience of delegates, curated programmes and delegation groups, your organisation will generate quality leads with targeted buyers going straight to your exhibition booth!
Grow Your Brand's Footprint
From social media and digital, to print and public relations, our 360-degree multi-channel marketing strategy helps you enjoy extended coverage of your organisation's branding, products and services.
Stay Abreast of Current Trends
Our collaborations with leading industry experts and thought leaders across relevant industries allow you to discover and keep up with the latest trends and developments.
"Architecture & Building Services is a very targeted exposition and the visitors who visit are largely relevant to what we do, very close to our target market."
Gerard Teo Jing Wen, CTO
IDA Technology
"The events are well-organised, there's clear wayfinding and the people behind the show are great professionals to work with."
Darius Tham, AR
CIAP Technologies
"This show is very important for us because it allows us exposure to a vast clientele spanning from security to facilities management companies."
James Liu, General Manager
PPE Distribution
"Architecture & Building Services Asia allows us to reach out to the right target market – safety officers and professionals – and engage them to check out our products. What we like about this event is, we're able to reach out directly to end-users.
Lee May Hui, Marketing Executive
Safetyfit
Meet the industry's key professionals and thought leaders to enhance your business strategy today
With an integration of digital exhibits, webinars and networking activities, ABS 2023 offers the perfect opportunity to improve your digital presence and position in the industry.
[hubspot type=form portal=21524418 id=f7e5cdea-5107-416a-8070-9104c8a2c122]